The Gleanings Foundation hosts an annual Kid's Camp every summer on the property. It has become a highly anticipated event as connections are made among children of all ages and deep bonds are formed.
Over the last 6 years, the Kid's Camp has evolved into an experiential wonderland. Kids participate in organized art classes, travel to nearby rivers and lakes for swimming and nature hikes, assist with meal preparation and clean up, try their skills at bug catching and go berry picking, to name a few activities.
Emphasis is placed on being present in nature and present with one another. Children are asked to leave their electronics behind and connect with what is in front of them. Morning gatherings are held at The Park under a large tent.
Field trips have included visits to a pottery studio, trout pond, river, fruit farm, and lake with a beach. Most afternoons are spent with time in the on-site swimming pool.
Children are also involved in a musical show which they work on throughout the week and then perform for everyone at the end of camp.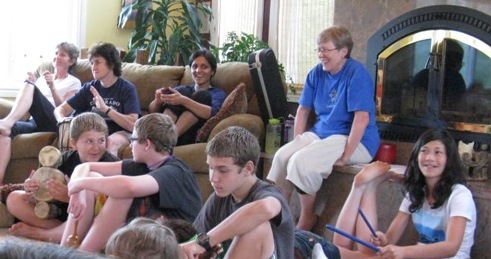 All children are accompanied by an adult during the camp or have a designated adult who takes responsibility for them. If you know of a child or children who are interested in Kid's Camp, please contact us and we will be happy to answer your questions and provide additional information.
This is a video from Kid's Camp 2012.

%%cover=1%%