The Gleanings Foundation, a non profit organization, was founded in 1983 through the work of Nina Zimbelman, a teacher and researcher in metaphysics and intuition. Through her work, Nina discovered that the human brain can have access to greater realities and intuitive knowing that can enh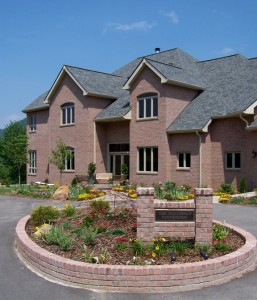 ance the human journey. As a result of this research, Nina teaches people to move into their greater Love, Power, Wisdom, and Truth. Up until 1997, Nina taught all over the world, including Oregon, Hawaii, London, Guam, and Egypt. In order to center the work and include the work of others, Nina grounded the Foundation on a mountain top in the beautiful Smoky Mountains of North Carolina. The Foundation is located on 50 acres and has facilities for teaching, retreats, camps, recreation, hiking trails, dining, and housing for up to 30 guests at a time.
The collective contributions of several  members of the community enable the foundation to sponsor a number of events and ongoing classes:
Metaphysical Workshops
Intuitive Classes for Medical Doctors
Qi Gong
Yoga
Stress Reduction Classes
Kid's Camps
Private Corporate Retreats
Wellness
Shared Wisdom
Private Intuitive Sessions to assist in developing your intuition
Due to the advent of the COVID virus that has engulfed our daily lives, we are in the process of re-evaluating our existing programs to find what is relevant going forward.  Thank you for your patience.  The Foundation is continuously developing new programs. Our calendar of events page is currently under review, but we do invite people who are interested to make an inquiry if there is something that resonates with you.  Please reach out to us if you are drawn to do so.  We would love to have your connection.